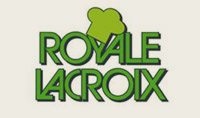 A new strategic partnership was inaugurated between Papageorgiou company and the Belgian Royale Lacroix, a historical producer of margarine and cooking fats, with more than 100 years of history in the European market.
Papageorgiou company exclusively represents Royale Lacroix products, for the Greek market. The Royale Lacroix range, encompasses a complete assortment of margarines, margarine butters and cooking fats, specially designed for the professional market.
Royale Lacroix products have already been included in Papageorgiou' s portfolio and are available by the company's network, whereas Marketing and R&D departments of both companies are in the process of developing a series of new products, specially designed for the Greek market.