Dried &Liquid Sourdough
A series of high-quality Sourdough with special characteristics, created to add value to the professional's final products offering plenty of tasty options to the consumer.
CHARACTERISTICS:
Ingredients: rye, wheat, wholemeal flour, dinkel
Sourdough deriving from the traditional three-stage process
Total acidity between 75-200
Color between pale yellow and medium brown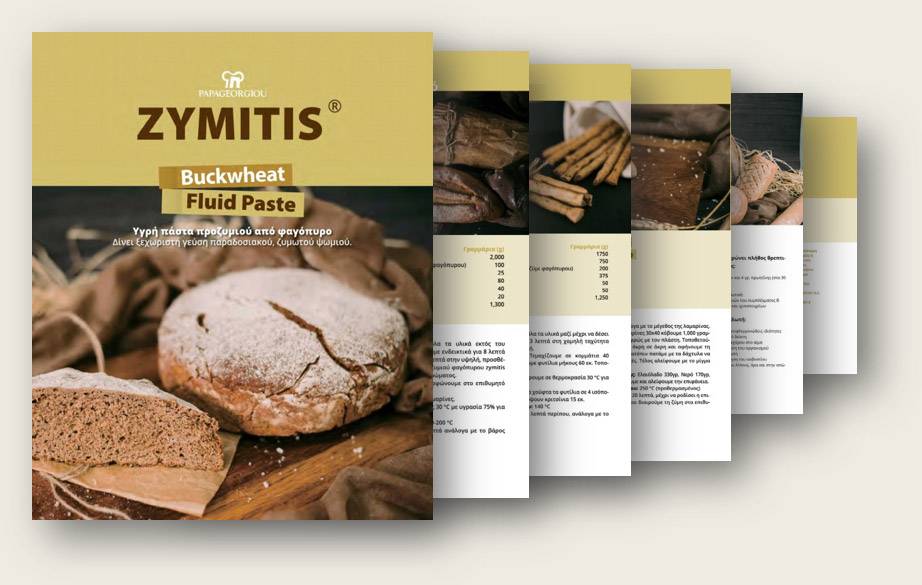 Advantages:
Acidity and distinctive taste
Aroma of traditional handmade sourdough
High performance in reduced time
Crisp crust formation
Porous crumb
Expanding of shelf life and freshness
Applications:
Production of variousbaking products
Direct use
Dough stabilization
Recommended dose 0.5-4%
ZYMITIS BUCKWHEAT FLUID PASTE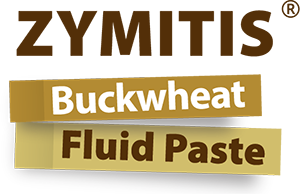 Liquid buckwheat sourdough paste
A new product with special characteristics, the liquid buckwheat sourdoughpaste, was added to ZYMITIS brand.
Buckwheat sourdoughimproves the final product and gives a distinctive aroma and a wonderful taste, coming from the past. It is ideal for all types of bread and baking products such as traditional bread, focaccia, crackers, pizza dough etc.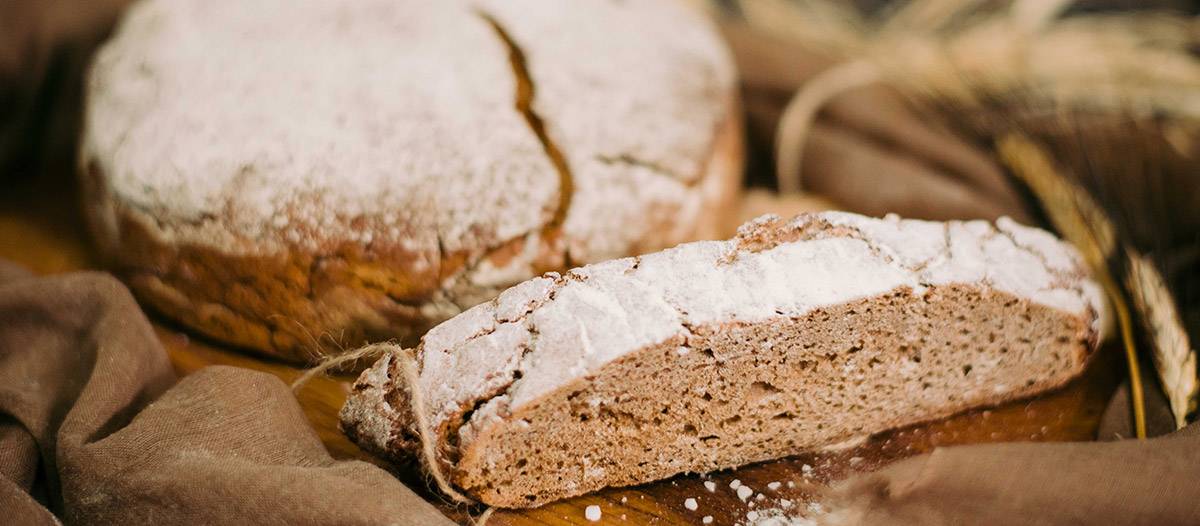 Buckwheat has an amazing nutritional profile:
Contains 3 gr. fiber and 4gr. protein (in 30g of buckwheat)
Does not contain gluten
It is rich in antioxidants
It is a good source of B complex vitamins
Contains many metals and trace elements
Some of the benefits for the consumer after frequent use of buckwheat:
Has antioxidant and anti-inflammatory properties
Has a low glycemic index
Helps control blood sugar
Contributes to the detoxification of the body
Regulates blood pressure
Participates in the absorption of calcium
Helps in fat metabolism, therefore in weight loss