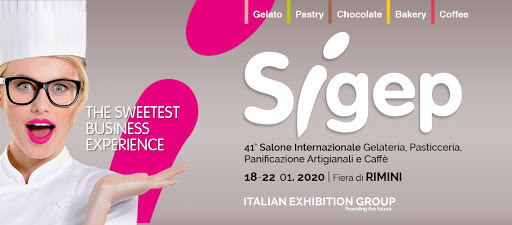 In January 2020, Papageorgiou foods group attended Sigep exhibition at Rimini, Italy. Sigep is the most important and specialized exhibition in Europe on ice cream, also addressing categories such as confectionery, bakery, chocolate and coffee. Sigep presents all the new forms, future trends and innovations in the above areas.
Papageorgiou foods group people, had several meetings and attended all the major events, that took place during the exhibition. Management and Marketing Executives had the opportunity to conduct market research, investigate the competition and make contacts, from which new prospects emerged.
A major new collaboration came of this exhibition with Unigel, an important Italian ice cream ingredients producer, with which Papageorgiou company shares a common vision for the future of ice cream in the Greek market.